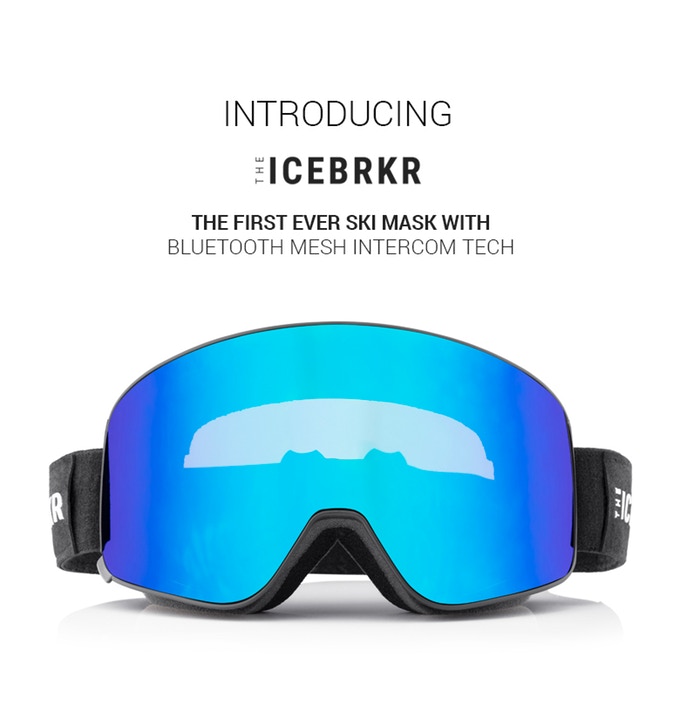 Welcome to the latest innovation to hit the skiing and boarding community. The IceBRK is a modern solution to life on the slopes, keeping you in control of how you want to stay entertained and connected. Integrating bone conduction audio and Bluetooth 5.0 MESH Intercom technology, the IceBRK makes the skiing or boarding experience more entertaining and safe.
Benefits include:
Ability to answer/hang up calls
A Bluetooth 5.0 Intercom system (up to 18 people can pair together)
Listen to playlists, podcasts, or other audio media
Utilize a voice activated system
Bendable arms for a secure, comfortable fit
Interchangeable magnetic lenses
Bidirectional microphone
Up to 24 of continuous use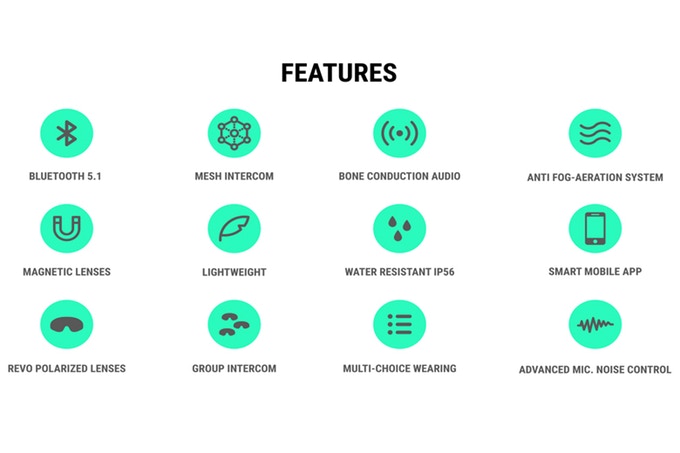 IceBRK Goggles are the MUST have accessory for this winter season!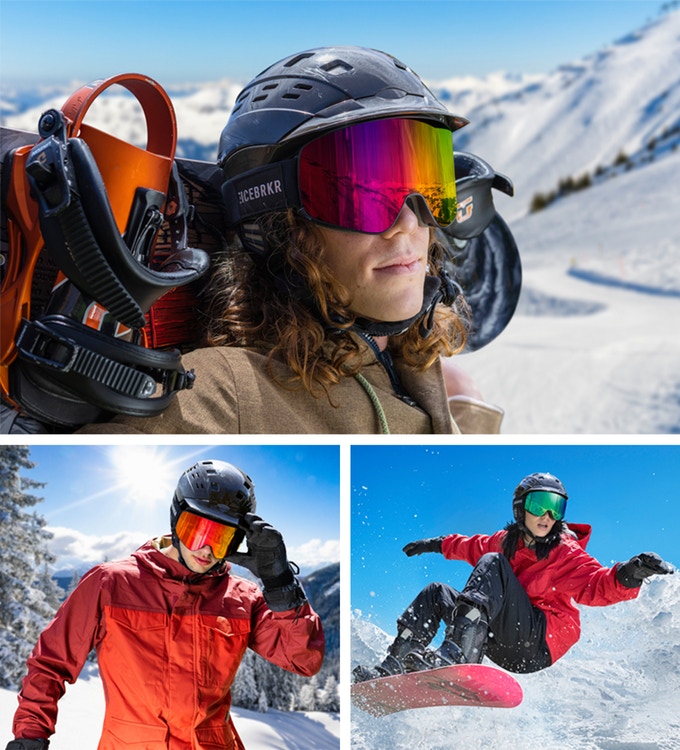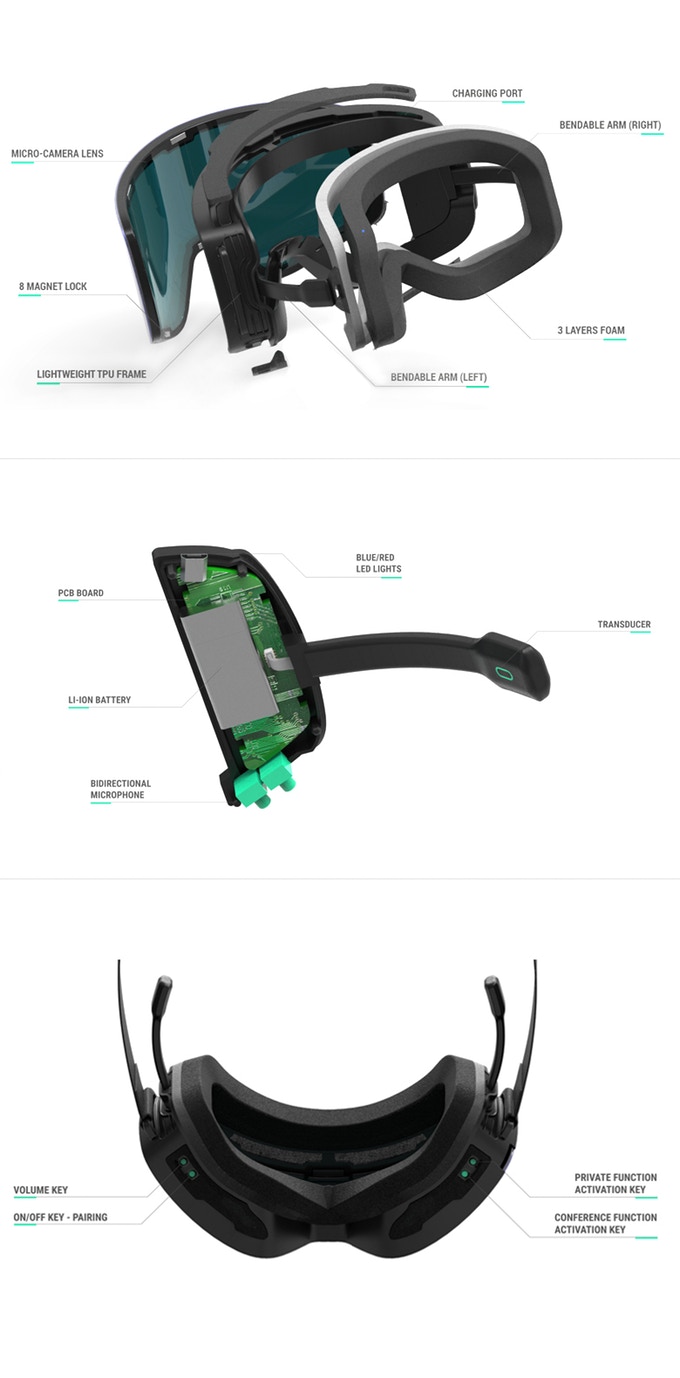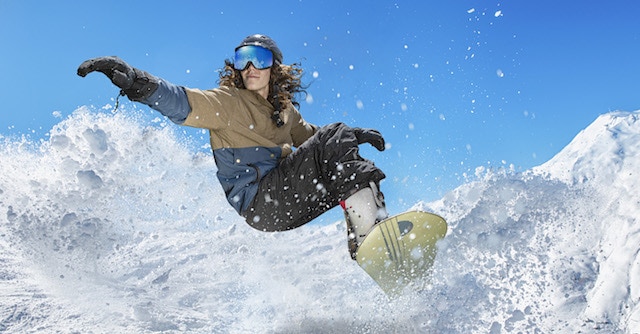 Don't sacrifice on sound when you're skiing. Whether making calls, listening to music or podcasts, or using the Bluetooth intercom technology, the state of the art sound of IceBRKR is unparalleled.  
IceBRK delivers impeccable sound with…
Phone calls
Intercom communications
Conferences
Music
Voice activation systems 
Anything that is transmitted via sound waves.
The IceBRK Prototype Works Amazingly!
Check out this demo below and watch what happens when we place the bone conduction arms onto the box!
All sound signals including voices and music are translated into vibrations. Bone conduction is a natural part of the hearing process – sound travels through our eardrums and bones simultaneously. We've taken the concept to the next level through the development of a suite of proprietary audio technologies and design patents.
Because bone conduction leaves your ear canals free of annoying headphones or earphones you can still hear everything that's happening around you even as you're swooping down the slopes listening to your favorite tunes or talking to friends on a call or via Bluetooth MESH intercom technology. 

IceBRK can be used with our without a helmet, on top of the helmet or tucked underneath and still deliver best-in-class sound. 
If you're using the IceBRK without a ski helmet or underneath it, the sound travels to your ear cartilage, crisp and clear.  Notice how the perfect fit allows the sound to radiate inwards without blocking your ear canal, giving you a great auditory experience while still being able to hear the world around you.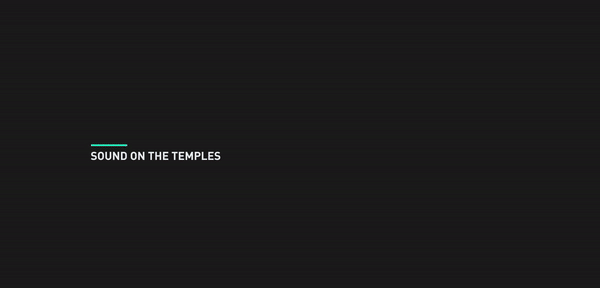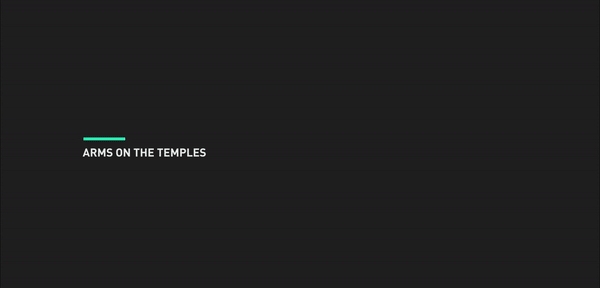 When you use the IceBRK over your ski helmet, your helmet itself vibrates delivering the sound through the helmet shell itself giving you an incredible 360 degree sound experience,
If you're using your IceBRK over your ski helmet the stereo sound vibrates using the helmet shell for beautiful stereo sound.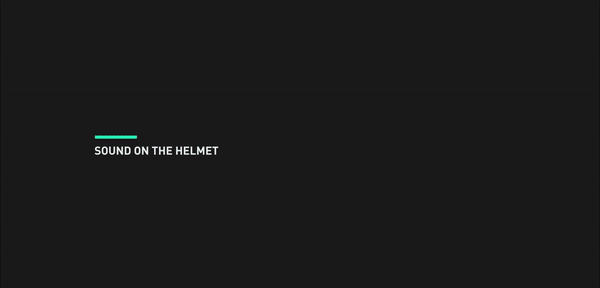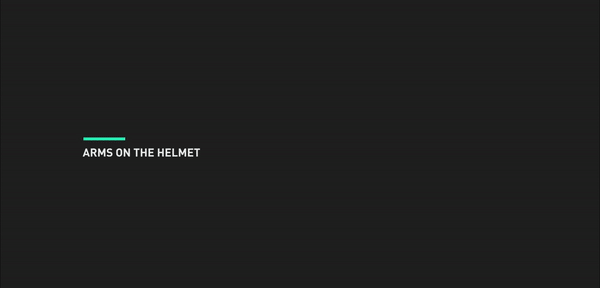 We've integrated the most modern Bluetooth 5.0 MESH intercom technology into the IceBRK to give you the freedom to communicate whenever and wherever you need to. Originally made to be used by motorcyclists who have to maintain voice contact in the distance without taking their hands off the handlebar, and in an extremely noisy environment, IceBRK has now made the same technology available to skiers. Easily chat with up to 18 other skiers in pairs or in groups up to 1 mile away. 
One IceBRK recognizes compatible MESH devices, they can be paired and, in the event of a loss of contact, it automatically searches and immediately restores the connection. But don't worry about eavesdroppers, you can isolate your conversation, even if you've paired with others in the past.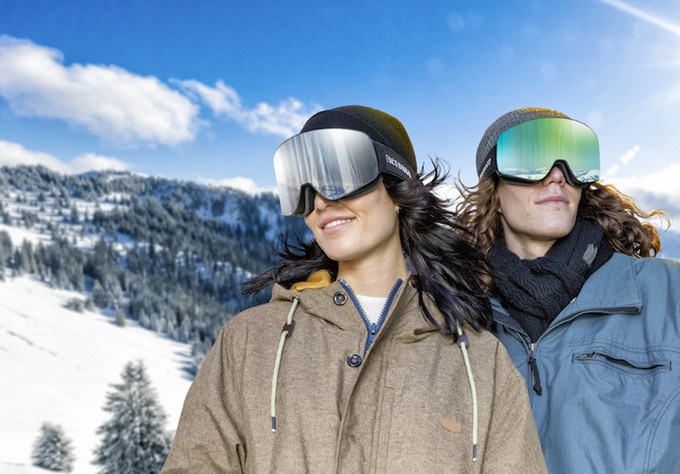 The Bluetooth connection also allows the use of all the functions of your smartphone and alignment with tablets, mp3 / music players, and GPS systems from all the main brands. You not only maintain access, but through Siri, Ok Google and other voice activation systems, IceBRK allows you to answer the phone, make calls, consult the answering machine, all hands free, so you don't even have to remove your gloves. You can thus access your Apps, receive information from the network, feeds and communications from your social accounts.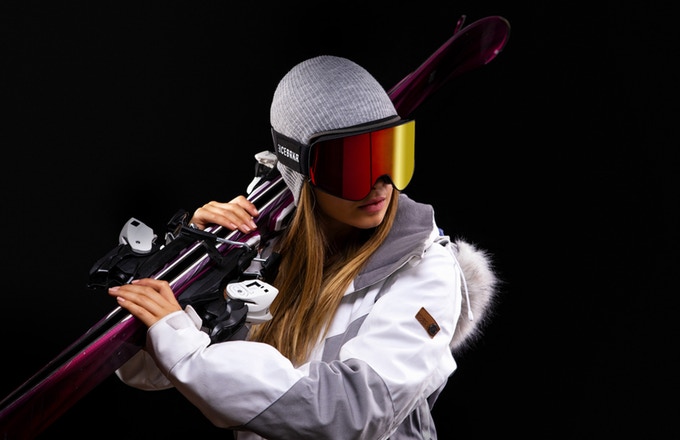 It also allows direct connection with music tracks, playlists and podcasts, so your solo snow experience is customized no matter where your adventure takes you. In addition, IceBRK is compatible with all your favorite apps including fitness, training, tracking, performance measurement, weather and data, WebCam, and more!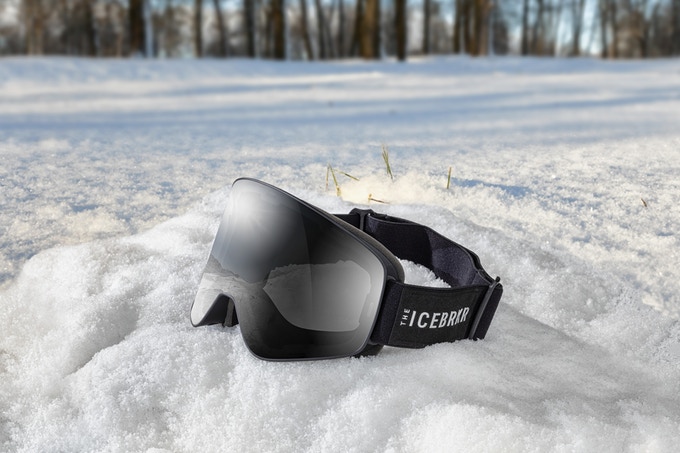 The durable frame is extremely flexible and adapts to the to the curves of your face and fits in all types and sizes of helmets for all-day comfort. Strap outriggers made of O-Matter for optimized balance pressure and an internal skeletal system minimizes the pressure on your nose for easy breathing. Made of ultra-light and ultra-resistant material, IceBRK features three layers of foam, which makes it perfect for a comfortable grip. Don't worry, though any moisture is wicked away by the triple-layer polar fleece and the IceBRK itself is resistant to water, snow, and cold.