The world's most intelligent, portable and multifunctional translator.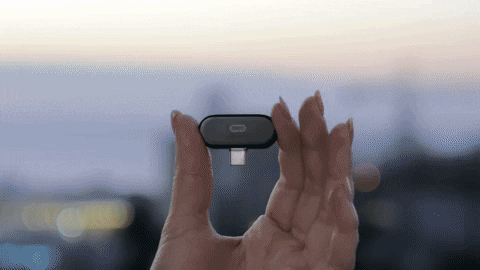 START FROM NOW
It was designed to smash language barriers and to end those embarrassing moments. It drastically outperforms existing handheld translators and apps both in price and in user experience.
We hate to rest on our laurels, so we made the translator both mobile and versatile. It's a smart mic that's always at hand for your next business meeting, interview, or to hear yourself practice the language you want to learn.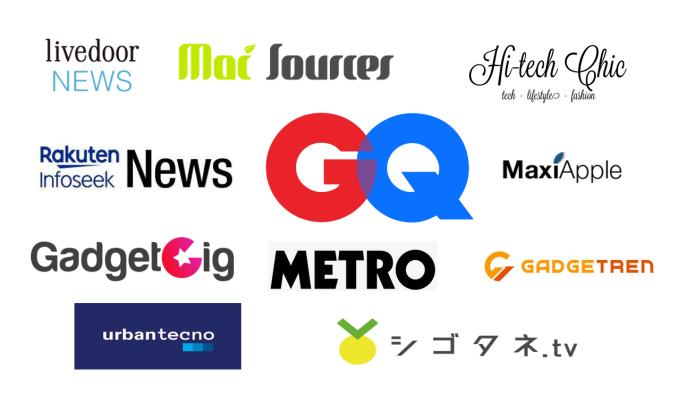 Ultra-small and super portable
At a diminutive 4cm x 1.5cm x 7mm (1.6 x 0.6 x 0.3 inches), It is barely there. Slip it into a streamlined card case, and you can fit it into pockets, wallets or purses for maximum accessibility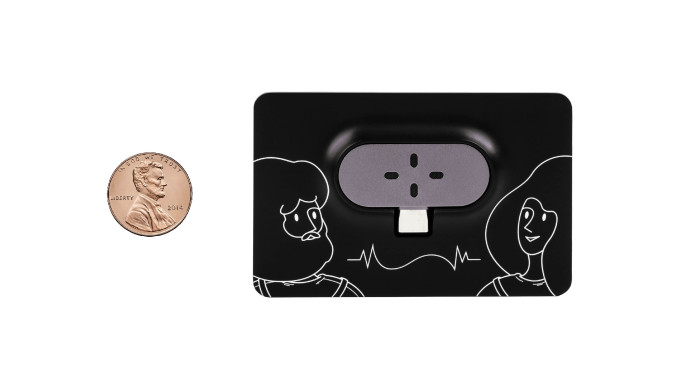 Natural and easy
face-to-face communication
Top-notch translation technology has never been so accessible. It works together with the other device you carry everywhere: your phone.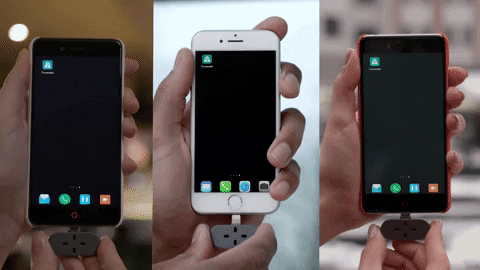 Just plug it in and let it take care of the rest.
No need to charge it separately or fiddle with buttons. It knows who is speaking and reads aloud what they say in the other person's language. And just in case, the text appears on both sides of the screen to help clear up any potential misunderstandings.
Enjoy all the little things that make conversations great, like eye contact and smiles.
More than just a translator
Your everyday companion
MEETING MODE:
It records and separates the voices of up to 4 speakers simultaneously, so you don't have to worry about who said what. The log will conveniently show who's talking as well as what they said, and you can play it back whenever you want. The microphone array is also set up to cover all angles so that you can just place it on the table and let it do its thing!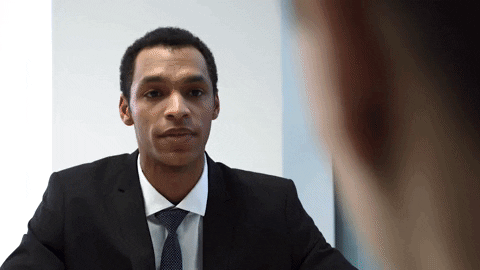 INTERVIEW MODE:
There's nothing worse than worrying whether your handheld device has picked up everything, particularly when you're conducting an interview! Stop going back and listening to the recordings a hundred times over because it's barely audible. Focus on the relationships you're building and forget that there's a tiny device in front of you!!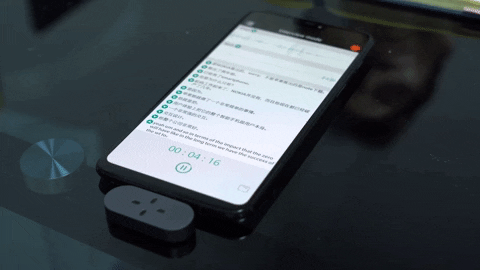 Stretch Goals
you've helped unlocked
Memo Extraction
Your conversations and experiences not only recorded within the app, but you will also be able to save the logs to your phone or send it in an e-mail to the business partner you just had your meeting with.
40+ Languages & 90+ Accents
We will add more languages on top of the already amazing 36! They are Persian, Icelandic, Ukrainian, Urdu, etc. 9 more accents will be available by the time we ship in September in September! And connect you to 200 million more people!
Global Chat
It now goes beyond just face-to-face conversation – thanks to all your amazing support we managed to unlock the Global Chat; where you can chat with anyone across the world in any language you choose! 
Offline Mode
No matter if you are on a plane; travel without internet connection on your phone; or maybe just the network isn't working correctly – It will keep you safe and secure from all the hassles, and utilize every bit of this anywhere, both latitude and longitude!
40+ languages & 90+ accents
ALL around the world
It's become more and more apparent that no company – no matter how large – can optimize the recognition or translation of every single language. So instead of reinventing the wheel, we spent our days and our nights on finding which algorithms work the best for specific languages and only integrating those into our app. What did we get as a result? A service that always outperforms every single-engine translation app or hardware out there.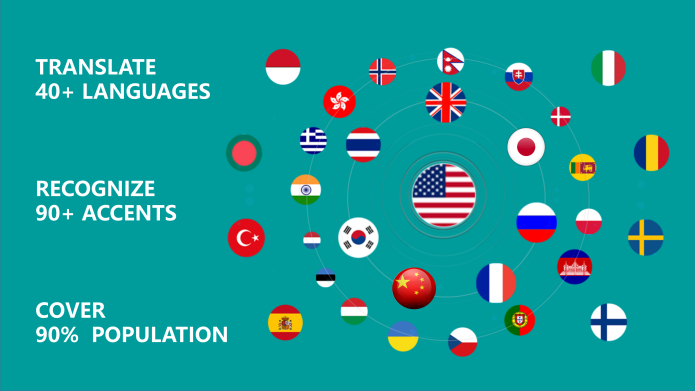 Chatting with local hawkers in the historical markets of Istanbul? Going to a crazy cool pool party atop Singapore's iconic Marina Bay Sands Hotel? Interviewing that big exec you've been dying to talk to at her Stockholm headquarters? Wherever you go, This can follow.
How we made it so versatile
We developed the world's smallest quad-microphone array. Sized at only 0.59 inches/ 1.5cm in diameter, it provides performance that is magnitudes beyond your own smartphone mic.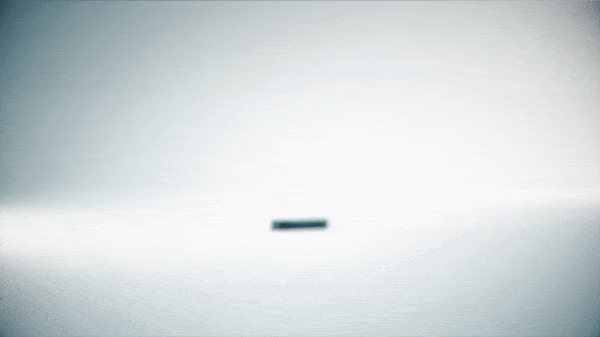 Advanced voice recognition technology offers performance so sophisticated and powerful that the translator is second to none in noisy environments. It picks up your sentences and recognizes your voice much more clearly and accurately than any other handheld device or smartphone.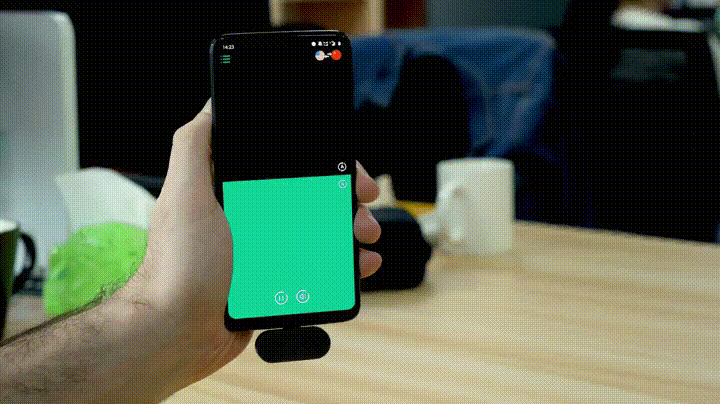 0 buttons necessary with it, not even 1! 
Besides, we have also developed a neural network algorithm that enables it to understand when you start talking and when you stop. No more 'Hey Siri' or 'OK Google'.
And last but not least, we made it able to do speech pickup in four directions, allowing up to four people to chat simultaneously. In the past, this was only possible on much larger products, such as smart speakers, but we managed to make it 95% smaller and lighter!