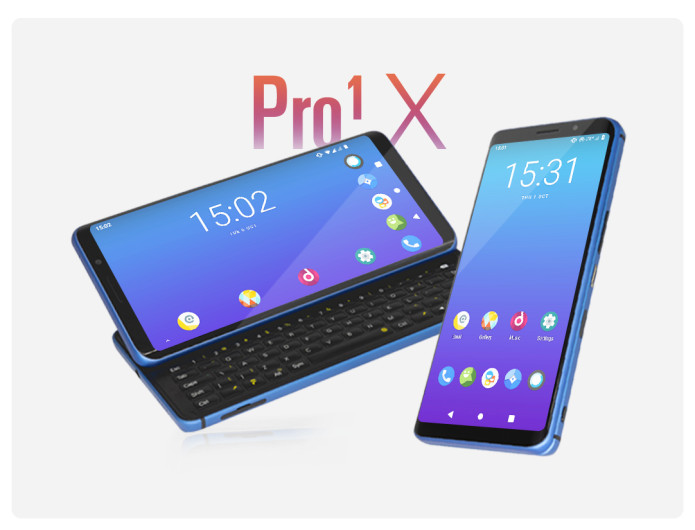 Following the success of our first smartphone, the Pro1, team F(x)tec have been working closely with our customers and the wider tech community to bring you a special version of our award winning phone.
In partnership with XDA (one of the largest online tech communities) we present the Pro1-X; the smartphone that gives you control. Control over your data, control over your privacy, and choice over your software.  For the first time, a smartphone with your choice of Android, Lineage OS or Ubuntu Touch OS out of the box.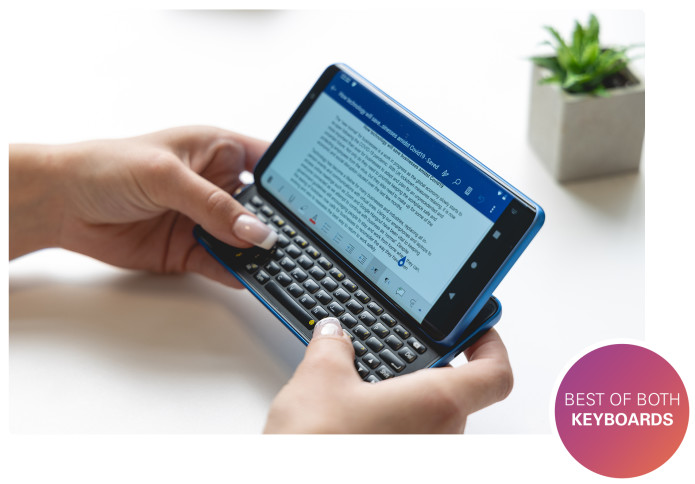 Do you want to get your hands on the world's first consumer smartphone with Lineage OS out of the box? or would you rather be amongst the first to own a powerful Ubuntu Touch OS keyboard smartphone ?
Whether you're looking for a pure android experience with the controls to give you privacy from Google, or the immense power of a solid Linux smartphone, choose the OS that suits you best:

Freedom to do whatever you want, with privacy that you control.
The unique design of the Pro1-X combines a modern touchscreen smartphone with the added functionality of a full landscape physical keyboard. Users can experience the best of both physical and virtual keyboards, integrated into one slim, elegant and beautifully crafted device.
We've increased the RAM (8GB) and storage (256GB) to give users the best Lineage and Ubuntu Touch experience imaginable, and we didn't stop there… The Pro1-X comes with a special edition Sapphire Blue housing. Function really has never looked so stylish.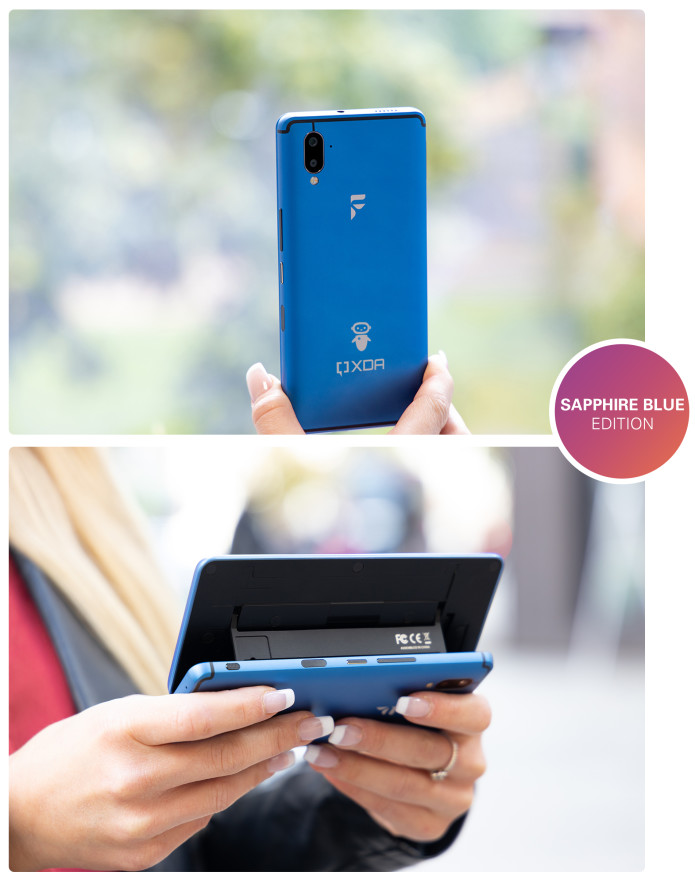 Our partnership with XDA comes from a shared vision to create the best Lineage OS smartphone the market has ever seen. XDA is one of the largest smartphone communities online, the best set of resources for the smartphone enthusiast and one of the homes for Lineage OS.
Privacy and security are more important than ever and XDA users are renowned for going beyond the traditional smartphone experience. Now, we want to bring this to a wider audience, with the deeper controls in Lineage OS giving users the freedom to take back control and experience the new normal for digital privacy.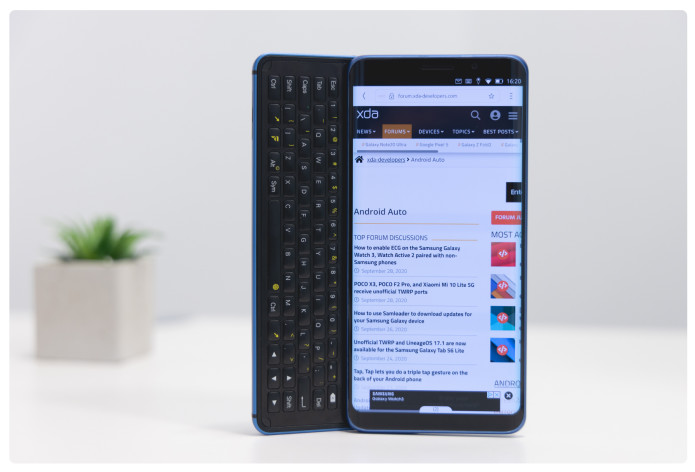 Stock Android OS
Android OS is all about flexibility, customization and productivity
Stock Android on the Pro1-X lets you use all of your favorite Android apps from the Play Store with the click of a button. Bringing you the tools to manage both your work and personal life
True Split Screen Multi-Tasking puts in control. Messaging in one window and watching your favourite video on the other all from the physical keyboard
With familiar PC keyboard shortcuts (CTRL-C, CTRL-V, plus all the others) get more done in the apps you use daily
Whether you are editing documents on the go, watching the latest box set on Netflix, playing games or using Google Pay whilst you're out and about doing jobs. Android OS on the Pro1-X gives you productivity in your pocket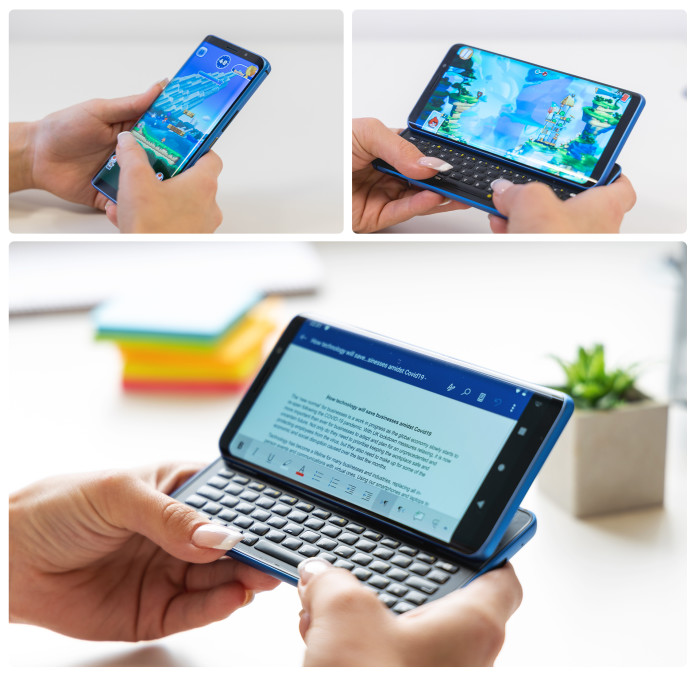 Bringing you a pure, powerful and private Android experience.
Want the Google/Android OS, but without spying? Look no further. Pro1-X gives you the freedom to do whatever you want on your smartphone. No strings attached
Use app control; Privacy Guard (Lineage 16.0) or PermissionHub (Lineage 17.1) and Superuser to manage your permissions & root access, so that you can control exactly what your apps do and share, wherever and whenever, you like
Official LineageOS support providing monthly software & security updates, so you can stay productive & keep your phone running for longer
Ships with Lineage 16.0 out of the box with Lineage 17.1 available to update straight away
Currently running Lineage 17.1 official release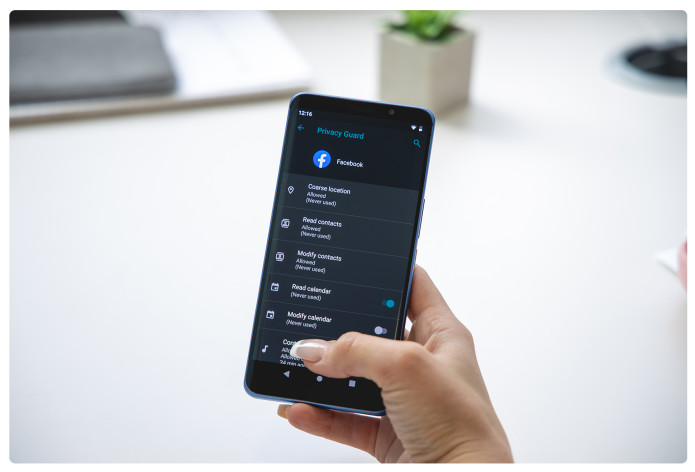 The smartphone desktop experience reimagined.
Do you want the power of a PC from your smartphone? Experience true convergence by simply plugging your Pro1-X into a monitor and watch it instantly transform your desktop.
Ubuntu Touch's super smooth gesture based UI
Full desktop experience from your smartphone, with gesture controls and a modern UI
Use the Pro1-X screen as a mouse to navigate your desktop experience
Multitask like a pro and work on multiple apps at the same time
Run your favorite Android apps with AnBox or desktop apps with Libertine
When you're done, unplug and continue using the Pro1-X as your everyday smartphone
It's your phone, so we want to give you the power to choose how you use it. The possibilities are endless.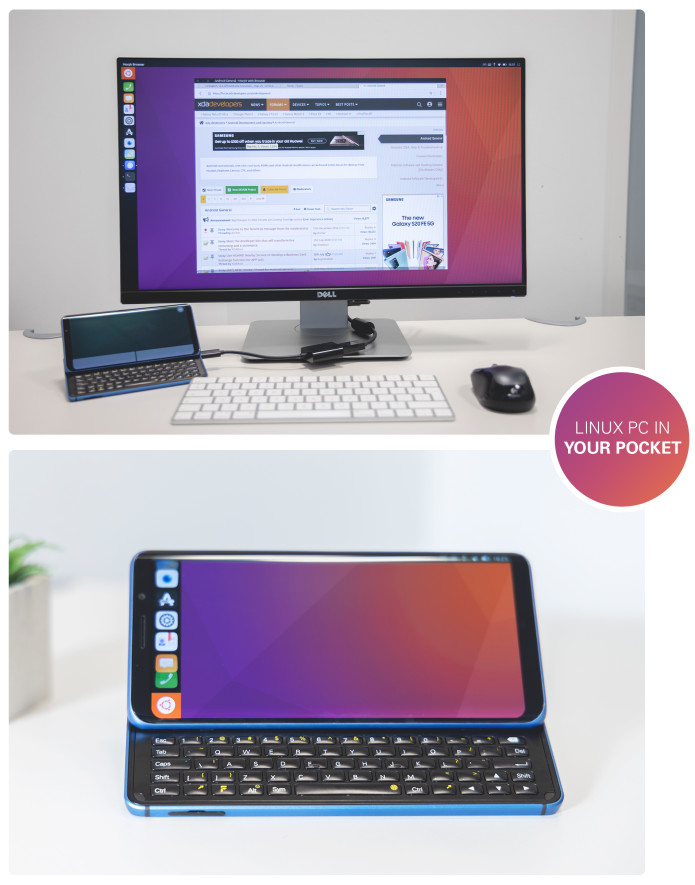 Advanced users can unlock the bootloader then re-flash and modify the OS themselves.
These familiar OSs are in development for the Pro1-X. More exciting news as developments happen!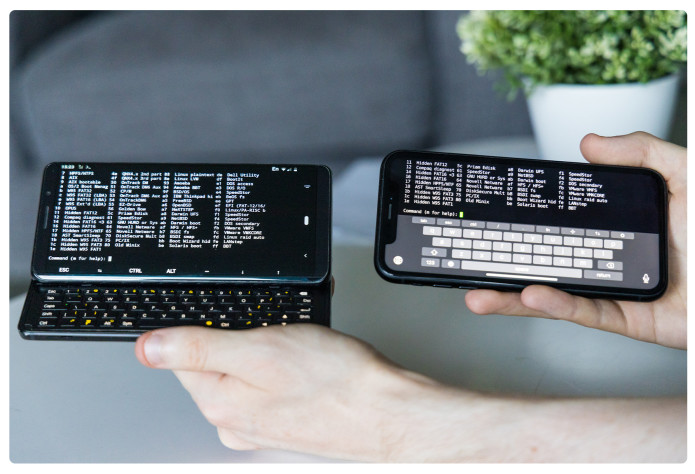 Experience the best of a physical keyboard
Having the freedom to choose between a virtual keyboard or a physical keyboard makes it that much easier to edit documents, message your friends, play games or access terminal on the go. Your phone, your choice.
Multitask like a pro
The slide out landscape physical keyboard and large 5.99 inch AMOLED display lets you use split-screen multitasking as it should be. Open two apps at the same time without the screen taken up by a virtual keyboard. Staying productive on the go is a breeze and honestly a joy to use.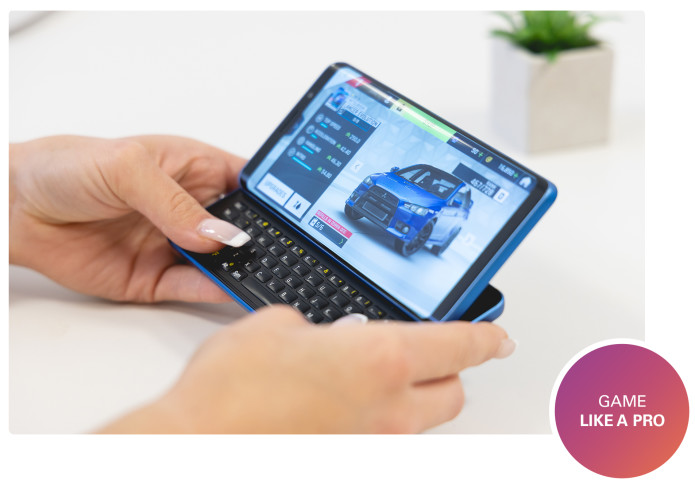 Take full advantage of the physical keyboard and its PC like features to play your favourite games.
With a resolution of 2160 x 1080 pixels, the Pro1's large 6 inch AMOLED display really brings games to life. For the first time on a smartphone, play your favourite emulators with physical keys.

The Pro1 X is custom-engineered with a design that's meant to last and is easy to service. Find our spare parts in the perks list and future-proof your smartphone.
Explore our service videos below.



Choose our Pro1 X Engraved Perk and customise your Pro1-X by adding your name, initials, a message or an emoji onto the back. You can choose the size, font, positioning & spacing of the engraving. Your phone, your choice!

We've been featured in all this media in the past 12 months: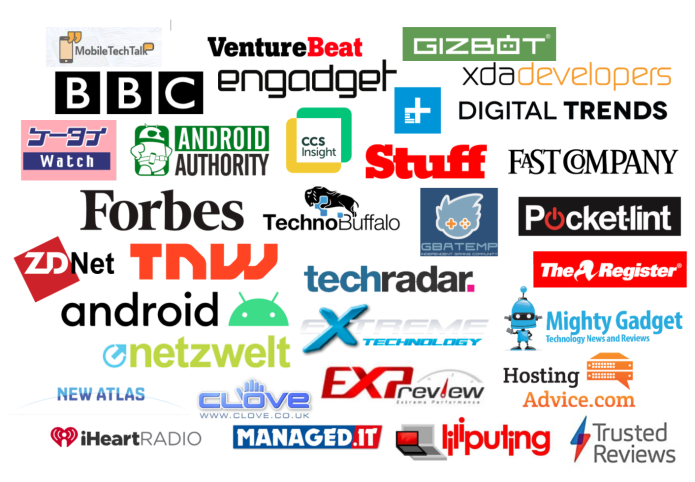 We are on a mission to create products that enhance our functionality and productivity. Like you, we believe in complete freedom and openness when it comes to technology. We've been listening closely to our community, and have taken their feedback onboard in creating the Pro1-X. This is why we've come up with the special edition Sapphire Blue colour and increased it's RAM and storage.