【You can note the color you want in the order.】


Superstrata C
Tomorrow's Classic. The original true unibody carbon fiber bicycle, 3D printed in industrial-grade carbon fiber and nothing else.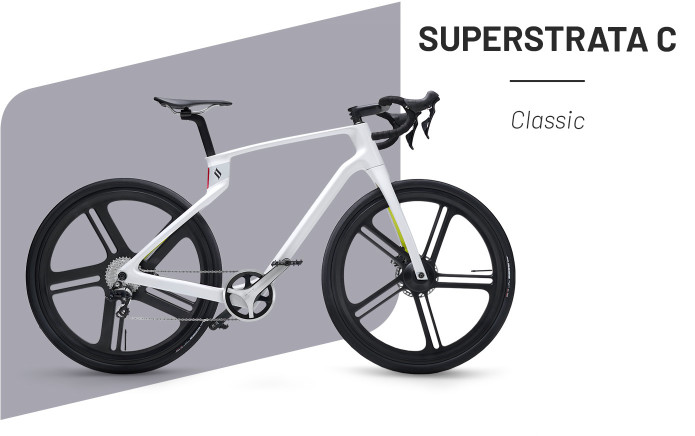 Superstrata E
Unibody with a boost. The strength of unibody construction meets the stamina of power-assisted propulsion.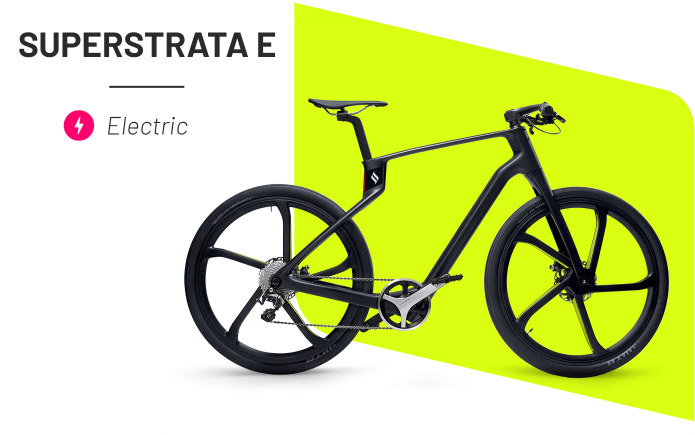 Superstrata Wheels
Revive your ride, lighten your trip. Carbon fiber wheels 3D-printed to fit your carbon fiber bike.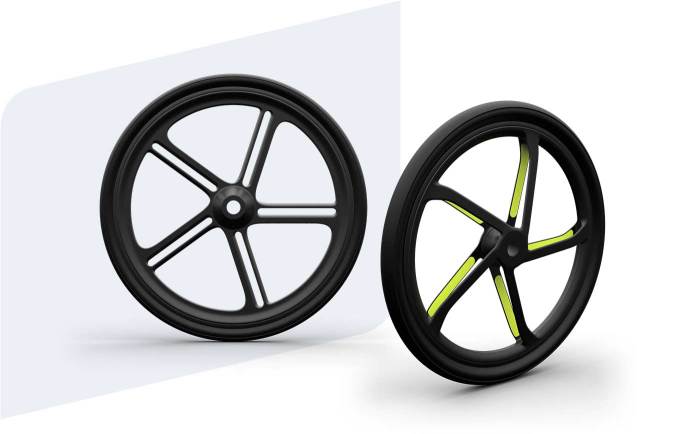 Aside from the original Snow and Jet, the Superstrata also comes in multiple colors for you to customize.
Superstrata Ultraman
A special collaboration between Ultraman and Superstrata, this edition features the color of the iconic superhero as well as a symbol of strength.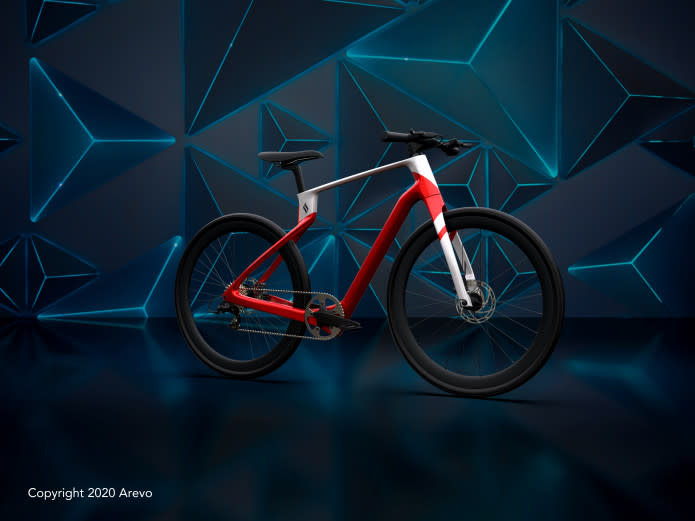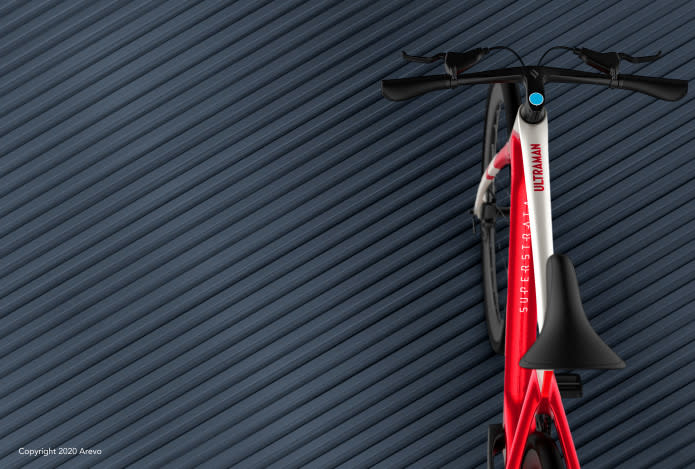 This special edition is an upgrade option for new backers who back a Superstrata (for both the Superstrata C and E) – simply choose this perk as you check out. During the In-demand period, this perk will be available for $499.
Time-Warp X Superstrata: A bike that shines
Celebrating the convergence of music and technology, this Time-Warp X Superstrata edition is a special collaboration between Time-Warp, one of the most renowned music festivals, and Superstrata. It features a special coating that lights up your bike in the dark, at just the touch of a button.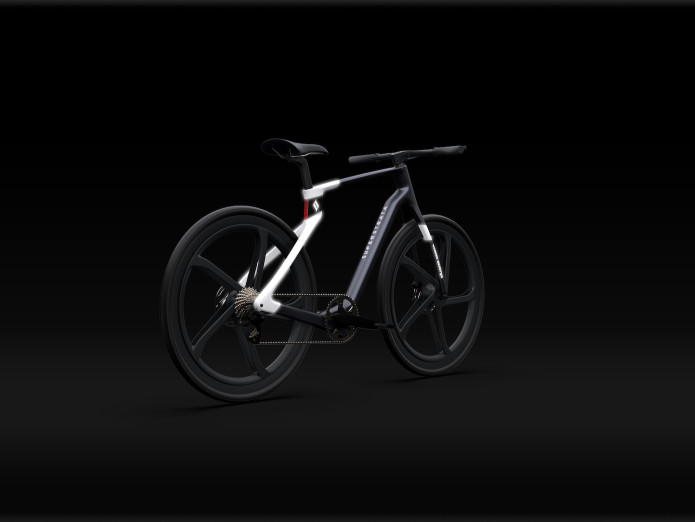 During the In-demand period, this perk will be available for $499.
The premium duo for a personal touch
The brilliant Aurora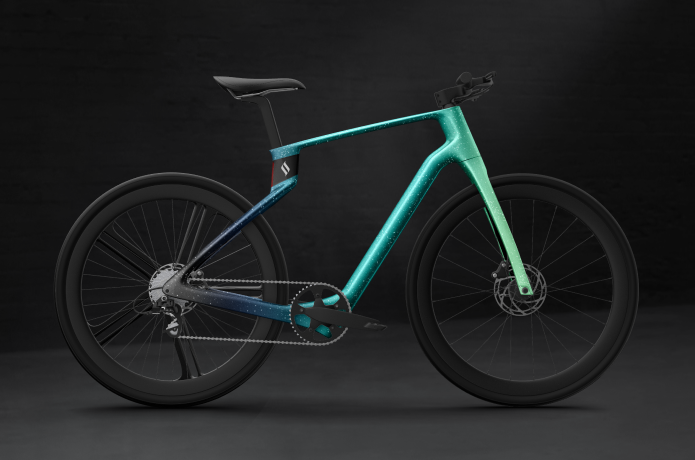 The fiery Lava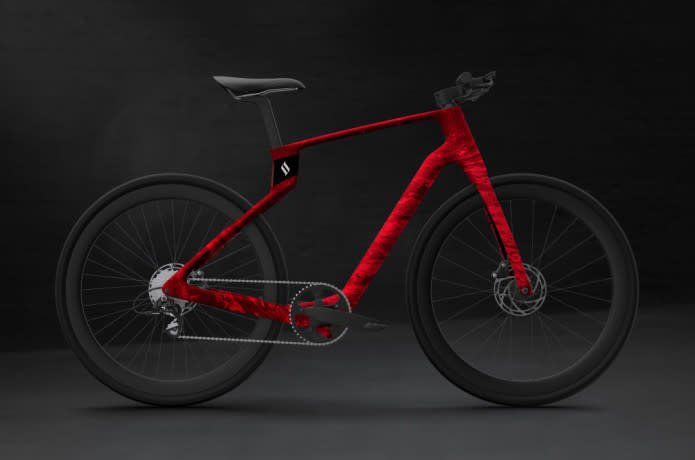 Both of these premium colors are also upgradable perks for $399 during the In-Demand period of the campaign.
6 essential colors to light up your ride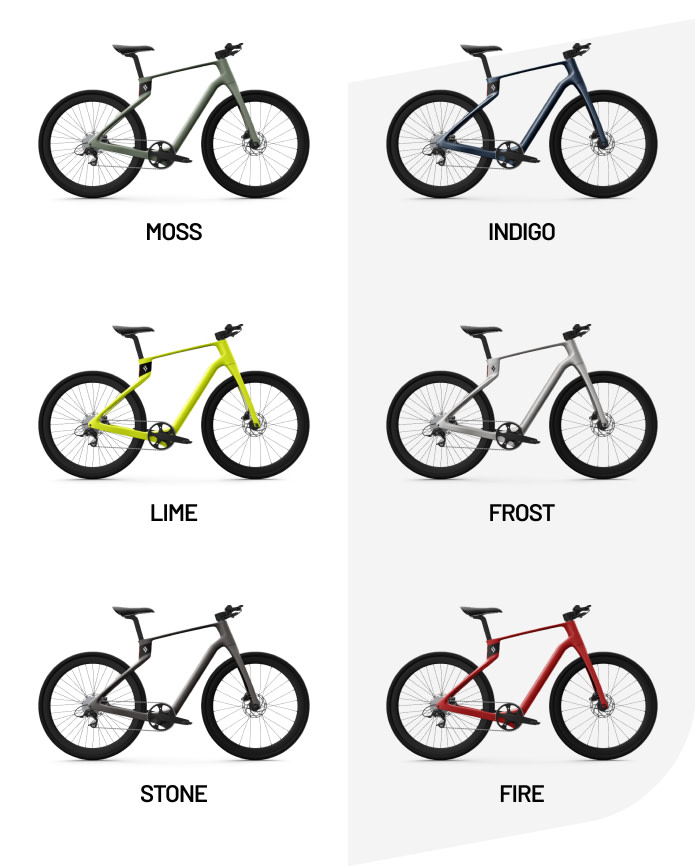 These essential colors come at no extra cost and will be available as an option for all existing backers.

For 228 years, bicycles have been constrained by trade-offs: strength and weight, versatility and proficiency, quality and price.
Today, two centuries of compromise come to a close.
Master of All Terrains
Offering versatility from pavement to pathway, the Superstrata is your ticket to the open road (and the closed ones too).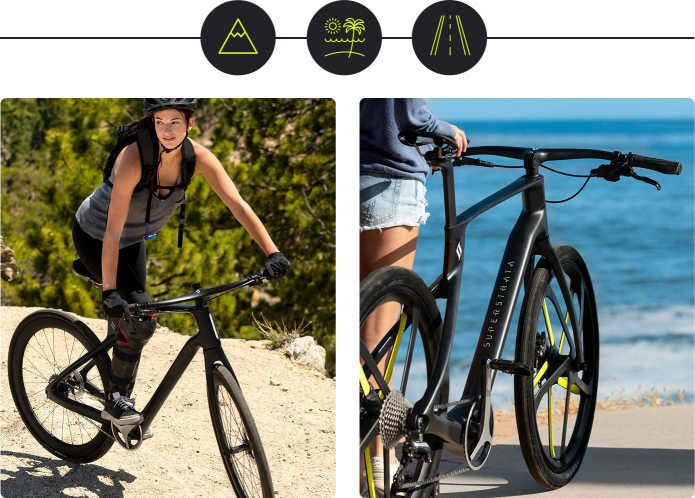 A Frame Built To Fit Yours
Each frame is individually crafted according to 18 precise measurements, accommodating riders from 4'7" to 7'4" (or in Metric that'd be from 1m40 to 2m20+).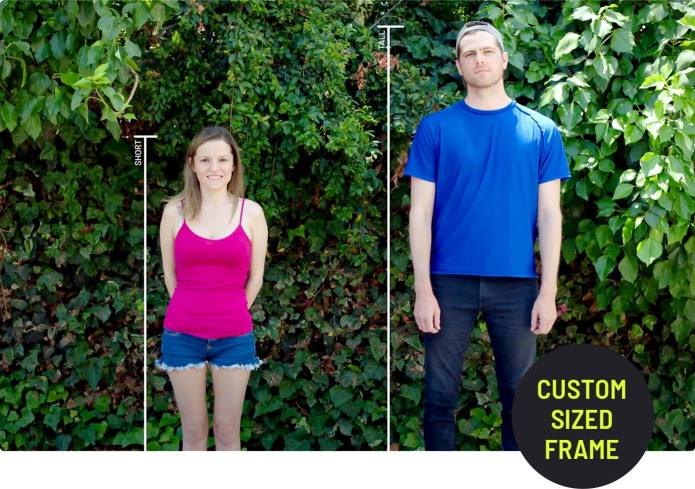 0 Joints + 0 Glue = 0 Splinters
Unibody means unibody. Superstrata frames are fabricated using continuous carbon fiber technology and nothing else, resulting in a frame up to 61x the strength-to-weight ratio of steel.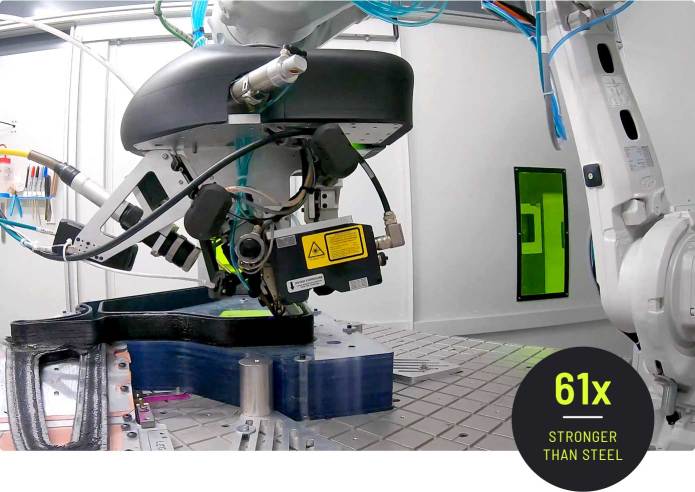 But WEIGHT, There's Less
The Superstrata frame weighs less than 1.3kg (2.9 lbs) – lighter than aluminum or 2 bottles of water.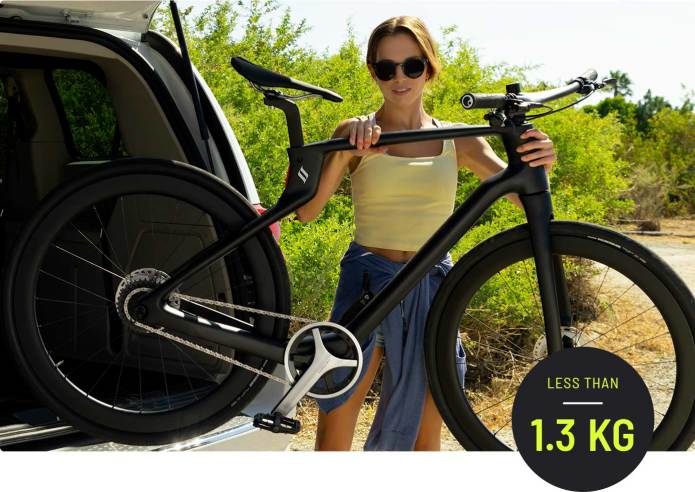 Laser-Fabricated, Hand-Finished
Precision mastered by robots. Quality ensured by bike-loving pros.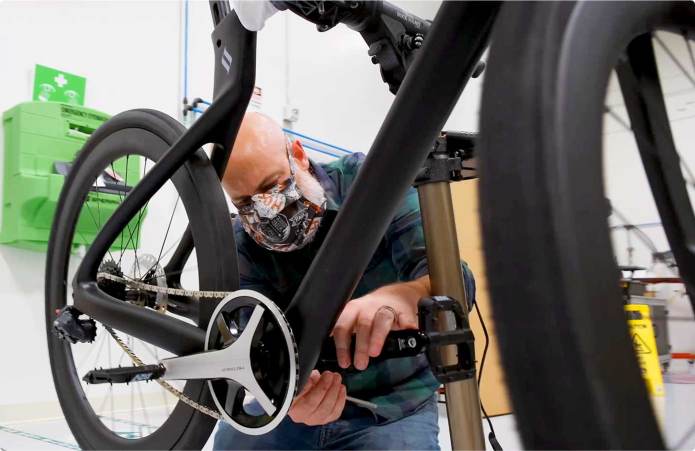 A Tour De Force
The Superstrata is constructed using thermoplastic carbon fiber composites, a material that results in unprecedented impact resistance – making it tougher than most thermoset carbon fiber composite bikes on the market.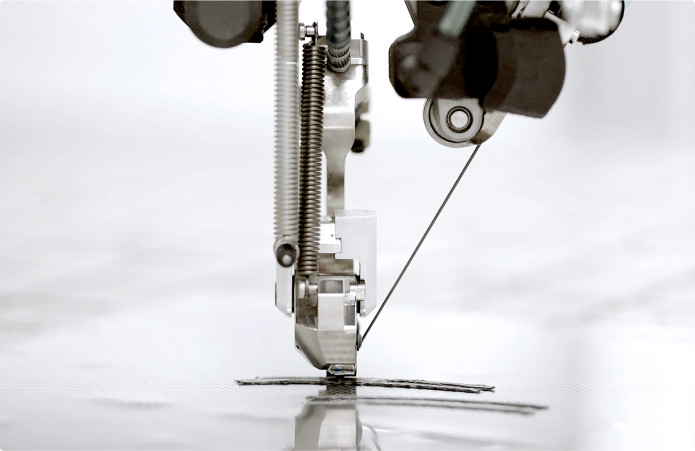 Bespoke Down to The Spokes
Fully customizable in over 500,000 total combinations. Not just the components and colors, but also a frame size that's made just for you.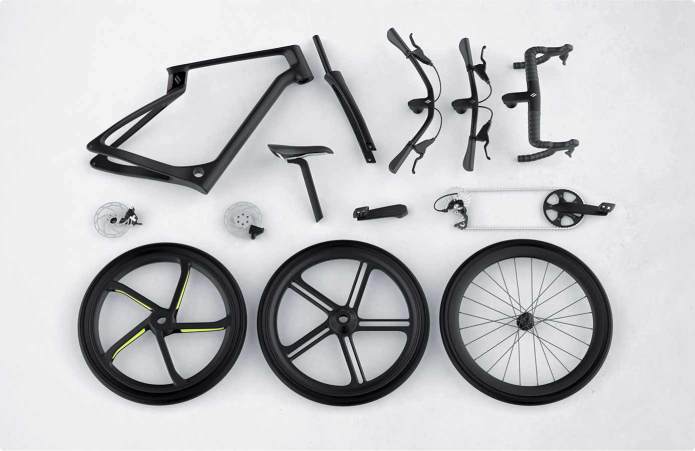 A Frame Worth Framing
Engineered in California, premiering with the first 500 units individually numbered.