*BUY 2 GET FREE SHIPPING WORLDWIDE!
LIMITED TIME SPECIAL SALE–ONCE WE REACH 500 UNIT SALES, WE WILL BE INCREASING THE PRICE BACK UP TO $158.88!

Award-winning portable projector by IMTV. Use the power of true 1080p cinematic projection, Android TV system, Harman Kardon sound system, and the cutting edge TV-grade Chipset, created for all your film and music entertainment on the go.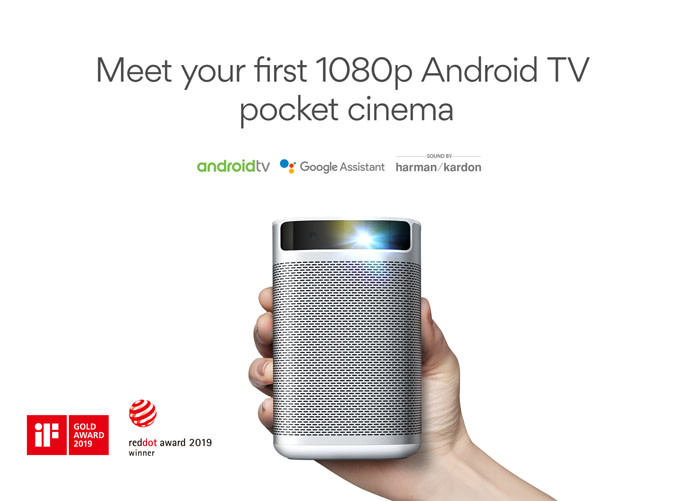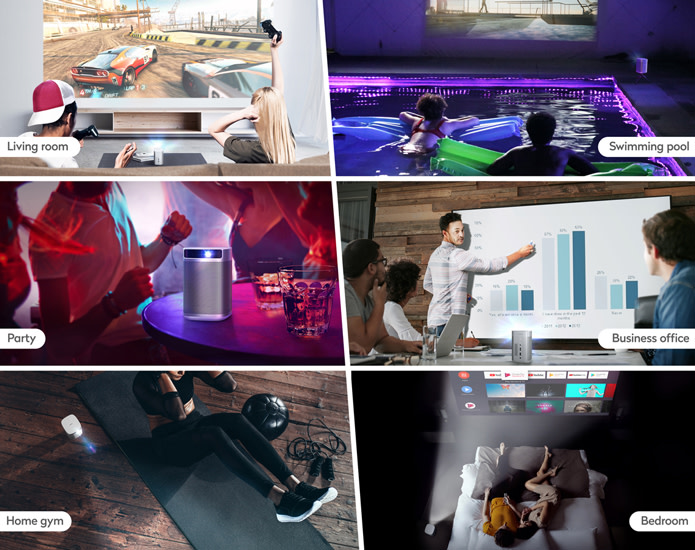 IMTV's revolutionary new DLP technology allows the IMTV Pro projector to provide a sharper, crisp image with a physical resolution of 1920×1080 pixels, which means that it projects in true Full HD, 225% clearer than mainstream 720p projectors. IMTV Pro also supports video format up to 4K Ultra HD, which will provide the sharpest image you will ever see from the projector of its size.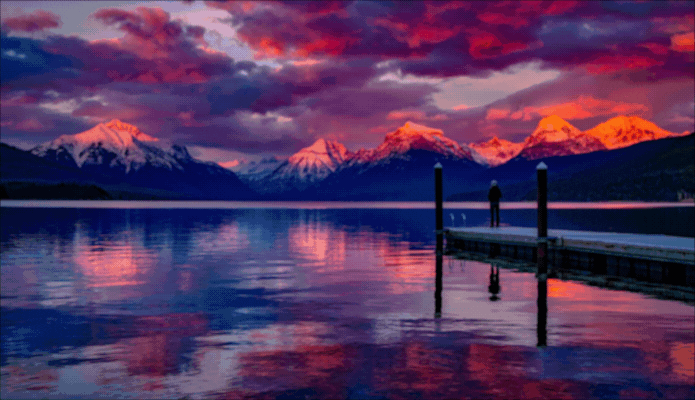 We believe IMTV Pro should be enjoyed by everyone, whether at home or on the go. Because of this, we created the IMTV , which is the wallet-friendly little brother of the IMTV Pro. This means IMTV Pro will feature a 540P native projection resolution at a much more competitive price.



Unlike other pico projectors that feature low luminance power and offer a dim and grainy image, IMTV Pro offers 250-300 ANSI Lumen power and IMTV Pro offers 210 ANSI Lumen power which can deliver cinematic images with stunning clarity.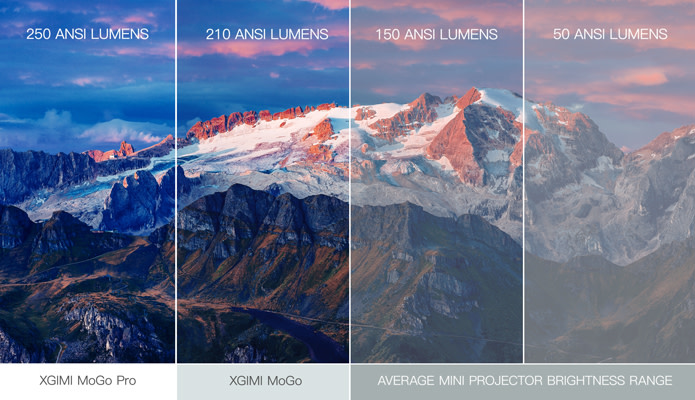 With IMTV Pro , you can enjoy your private cinema with an amazing 30'' – 100'' Big Screen and great sound. Just put your feet up, sit back and enjoy your perfect movie experience. Who needs to go out when the cinema can be set up in the home or backyard for the kids? 



Both IMTV and IMTV Pro are Powered by Harman-Kardon, offering fantastic sound quality with its advanced dual 3 Watt speaker units, which provides extremely cinematic sounds effect. And the sound is professionally toned by Gold Ear Philosophy, making IMTV 's speaker well balanced and perfect for any kind of music. You can also connect IMTV  via Bluetooth or 3.5mm Audio cable and use it as an external Bluetooth speaker. You can Enjoy 300 songs on a single charge!



Both IMTV and IMTV Pro are powered by the Official Android TV 9.0 (upgradable). With Android TV, you can access all the contents you love, exactly how you want it. IMTV Pro IMTV's multilingual user interface also supports 52 languages.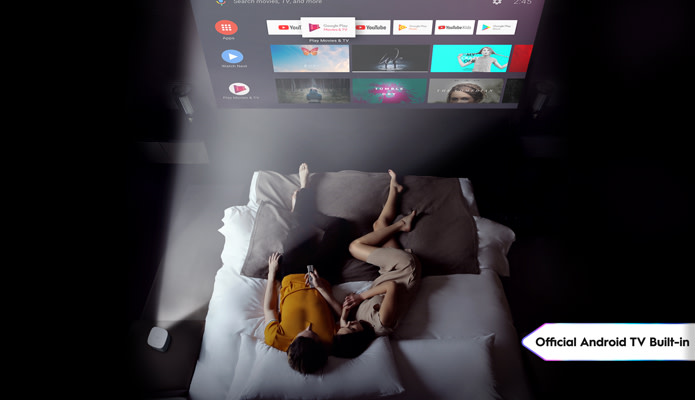 IMTV works with the Google Play Store for Android TV, and whatever you're into—from Showtime to YouTube and tons of games—there's an app you're sure to love. With 4000+ native apps, Android TV opens a door for a world of entertainment for you.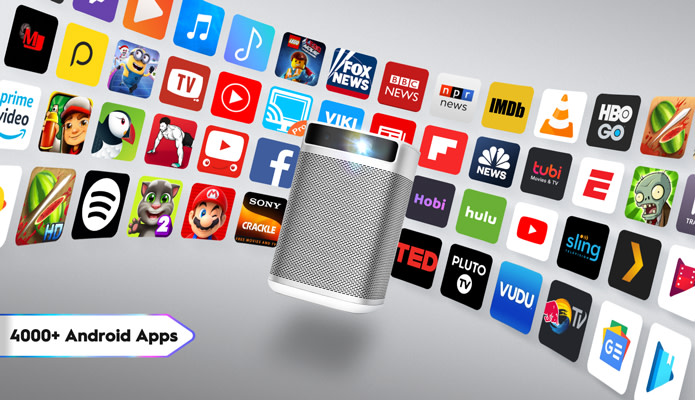 Quick access to the vast universe of Android games including Final Fantasy, Minions and NBA JAM and more. Immerse yourself with big-screen gaming anywhere you want in the home, at the beach or even setting up a fun outdoor gaming space for the kids during a BBQ (compatible with Switch, PlayStation, and Xbox).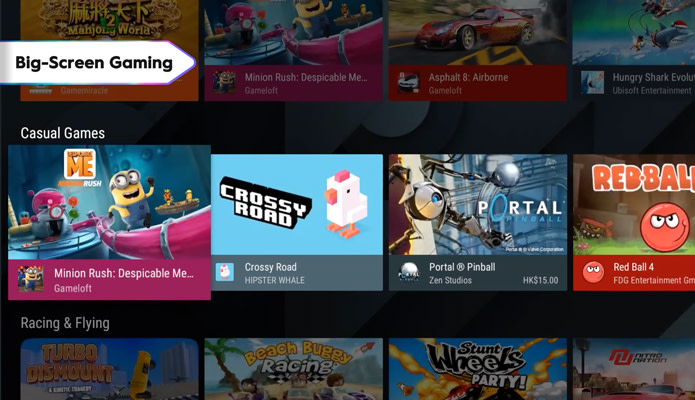 Direct casting your favorite entertainment apps—movies & TV shows, music, games, sports and more—from your Android or iOS device, Mac or Windows computer, or Chromebook to the IMTV Pro.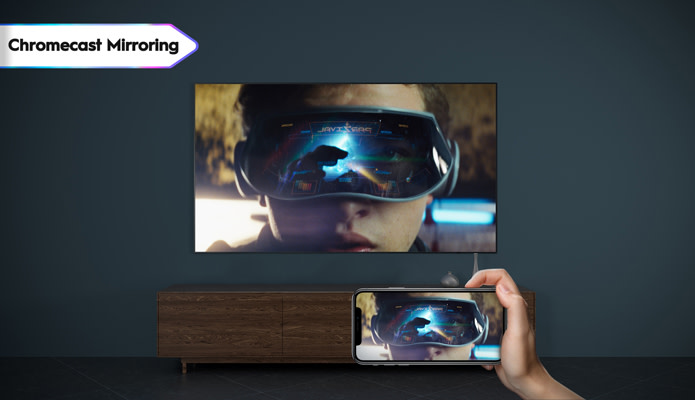 Android TV now comes with your Google Assistant built in. Just press the mic button on your remote and say "Hey Google" to quickly find the latest blockbuster, check the score of the big game, or dim the lights — all without leaving your seat or what you're already watching.



Up to 40+ degree both Vertically and Horizontally
Just put IMTV at any angle, the patented Smart keystone correction will adjust the project screen up to 40+ degree both vertically and horizontally to give you the best viewing experience.



IMTV's Instant 10000+ points autofocus function will automatically adjust the focus within seconds! With IMTV Pro, you will never again have to worried about your video getting out of focus.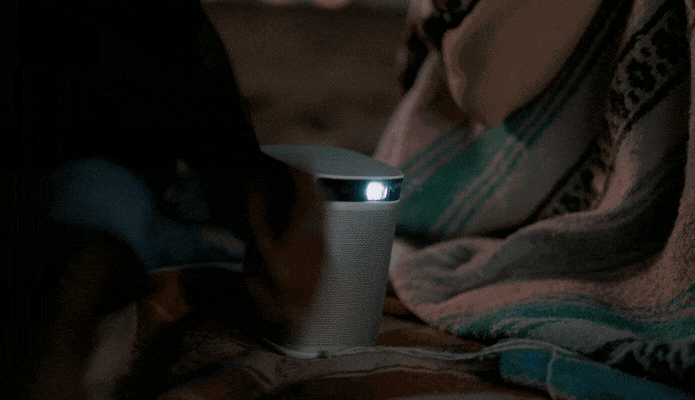 IMTV Pro uses DLP cinema-grade active shutter 3D imaging technology to form lifelike 3D pictures on 100" displays. Say goodbye to your traditional TV and hello to MoGo.



Unlike traditional projectors, IMTV utilizes a highly efficient LED light source, allowing its projections to stay perfectly crisp, clear and bright for its entire LED lifespan for 30,000 hours. Enough for 20,000 movies, meaning you could watch 4 movies with IMTV every day for the next 10 years.


Instead of using direct light for images that might be harmful to your eyes,the IMTV Pro uses diffuse reflection light to protect your eyes from tiredness, swell and irritations.



Both IMTV and IMTV Pro boast the brand new Amlogic T950X2 TV chip,  Mali G31 GPU, with 2GB RAM and 16GB ROM, which can provide the most advanced image quality and more intelligent and faster automatic focus adjustment. The new high-performance processor's speed will blow you away!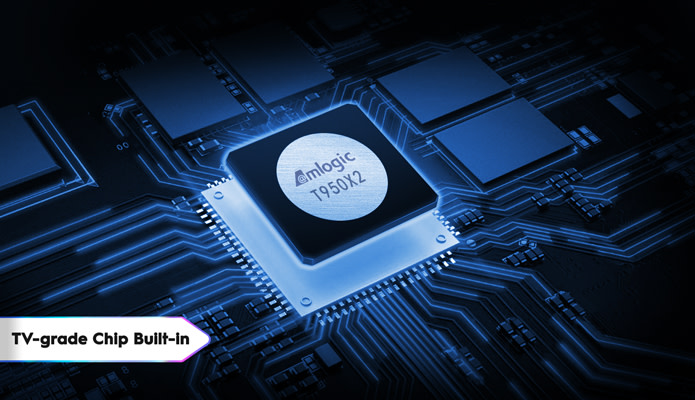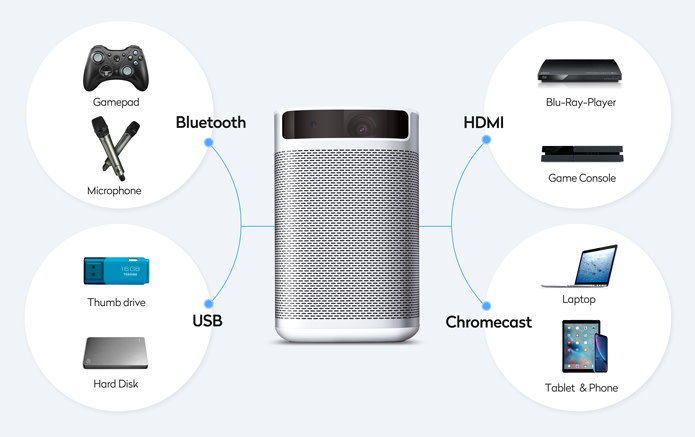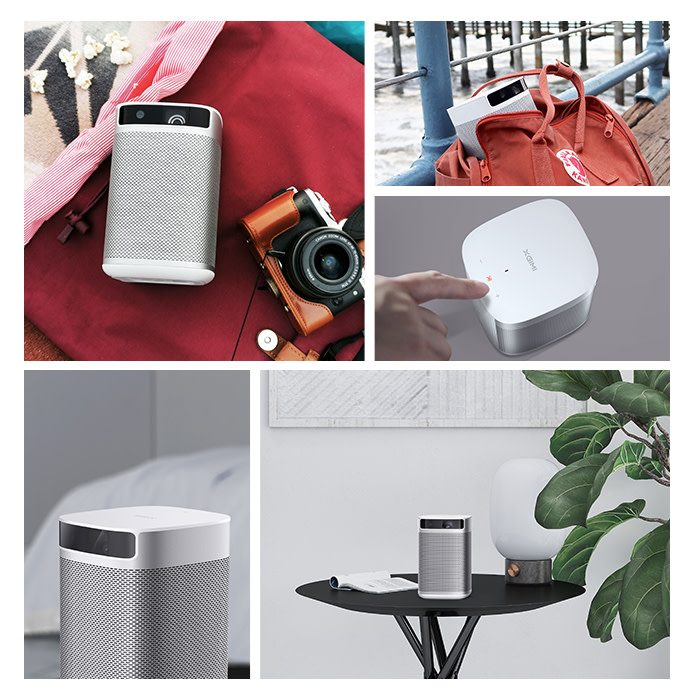 AFTER-SALE SERVICE
We offer 100% satisfaction guarantee, 40-day back money guarantee and 2-year warranty.
We have 24/7/365 Facebook Messenger and Email support.
Shipping takes 7-15 Days depending on location.
SALES ENDING SOON