High-end Theater w/5min setup | 1080p LED Projects Up To 300″, Transform 2D Film Into 3D, Android OS
H1 is the newest generation of projectors. H1 is an all-in-one home theater system, with Android OS, massive HD display up to 300", brightness rated at 900 ANSI lumens for effortless daytime or bright-light viewing & Harman Kardon 45mm built in bluetooth Hi-Fi stereo sound.
Meet Your Future Home Theater
H1 Smart Projector with Harman Kardon Built-In Stereo
H1 is an amazing smart projector that replaces any home theater with an elegant single-cable box.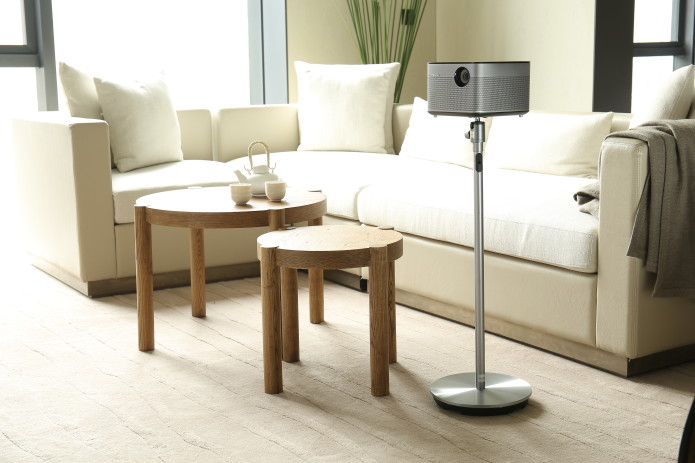 The Future of Home Entertainment
H1 is our new & improved Smart LED projector that can truly display the clarity and precision of TRUE HD 1920 x 1080p, rivaling far more expensive projectors transforming any surface into a 300-inch screen with unparalleled brightness and clarity.
Experience superior Hi-Fi sound quality with the 45mm built-in Harman Kardon stereo sound that can also be used as a stand-alone Bluetooth speaker.
Bring standard 2D video to life in brilliant 3D. Install apps and games with H1's Android OS and stream directly to the projector for a truly connected, superior viewing experience.
H1 in the Press
Breaking new ground with innovative technology by creating extraordinary new products.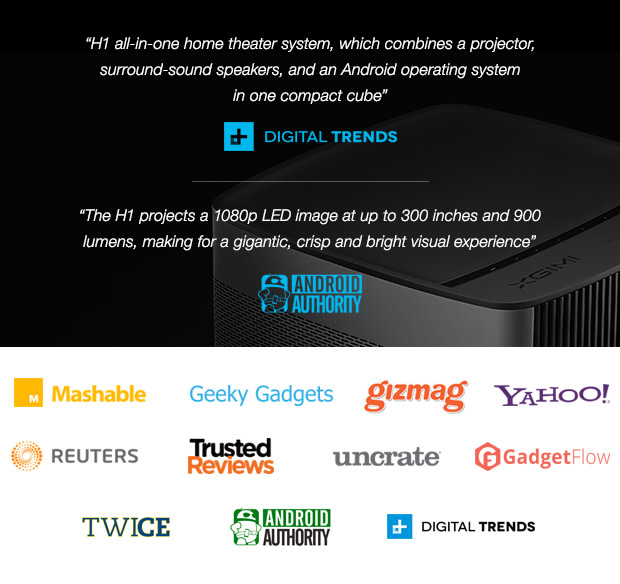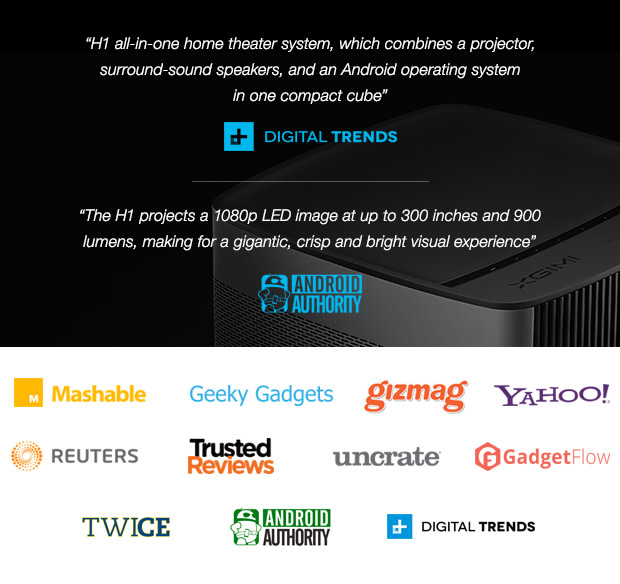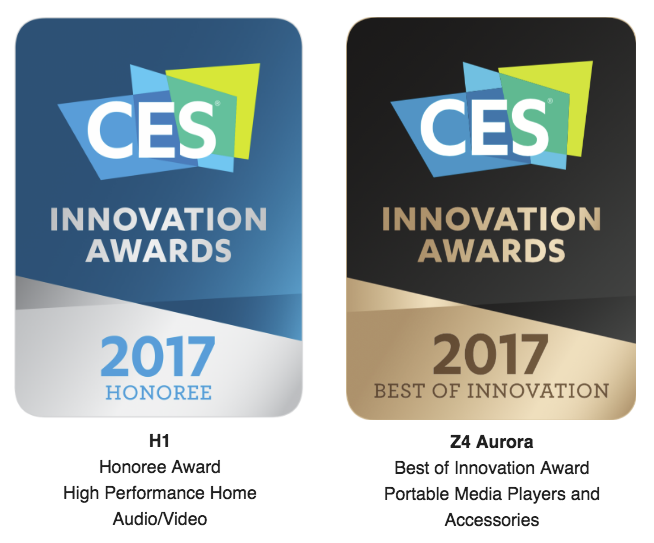 H1 has won two coveted CES Innovation Awards for its smart projectors. The H1 achieved an Honoree Award in the High Performance Home Audio/Video category, while the Z4 Aurora secured the Best of Innovation in the Portable Media Players and Accessories category
The annual CES Innovation Awards program rewards outstanding design and engineering across 28 consumer technology categories. The world-renowned event is the most coveted in the consumer technology industry.
Simple & Impressive
An amazing smart projector that replaces any home theater with an elegant single-cable box for a fraction of the cost.
Total Immersion Entertainment
H1 comes fully loaded with the widest range of top specs. Stream, game, connect, and entertain with H1.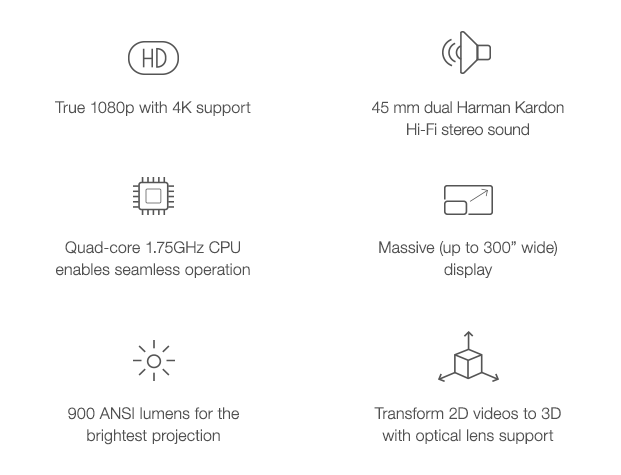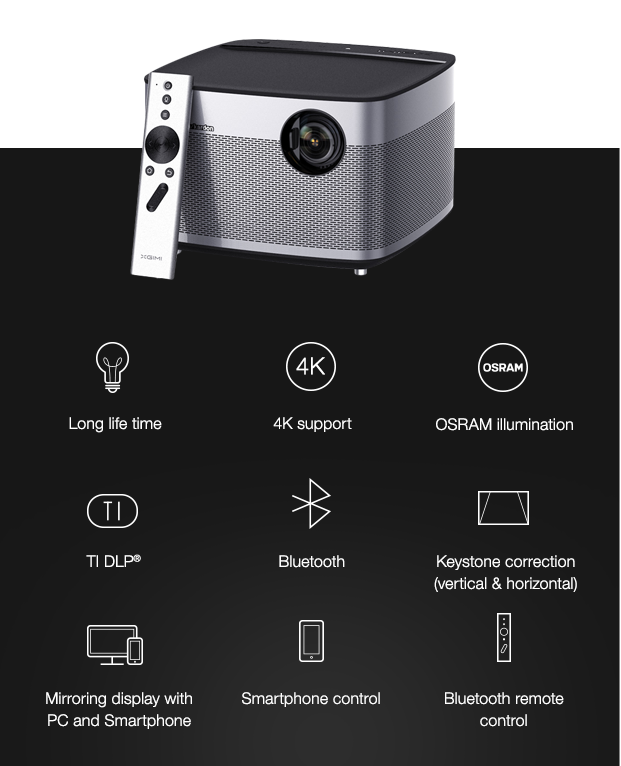 HI for All
Enhance your entertainment experience with H1 for movies, TV, gaming, and music.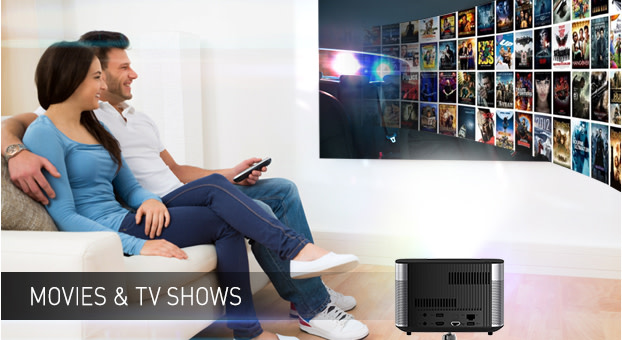 Stream your favorite movies, TV shows, and clips from Netflix, Hulu and YouTube.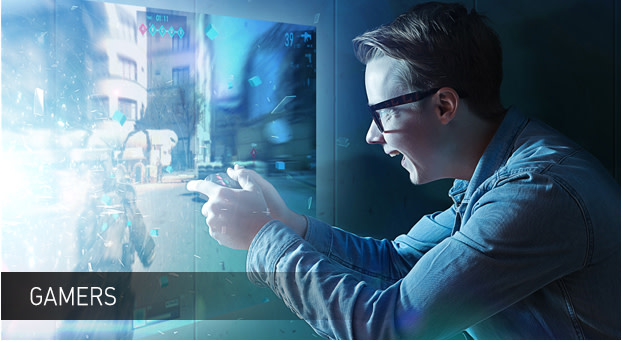 Connect with your smartphone or console to enjoy immersive gameplay.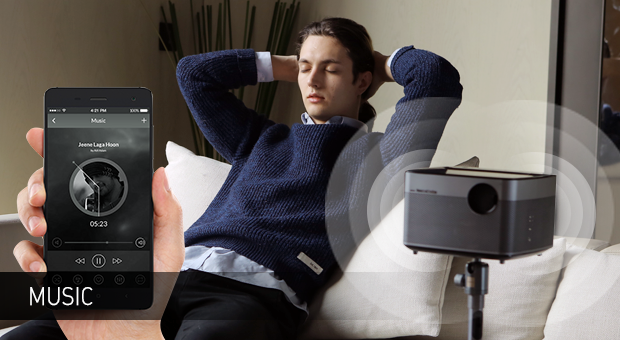 Stream music with Hi-Fi Harman Kardon 45mm dual unit stereo.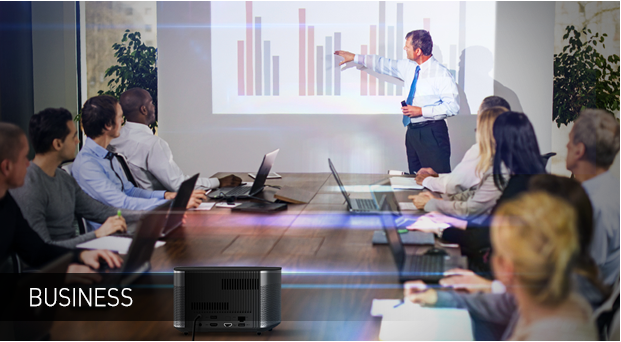 Setup is easy with H1. Seamlessly navigate your way through presentations with wireless connectivity.